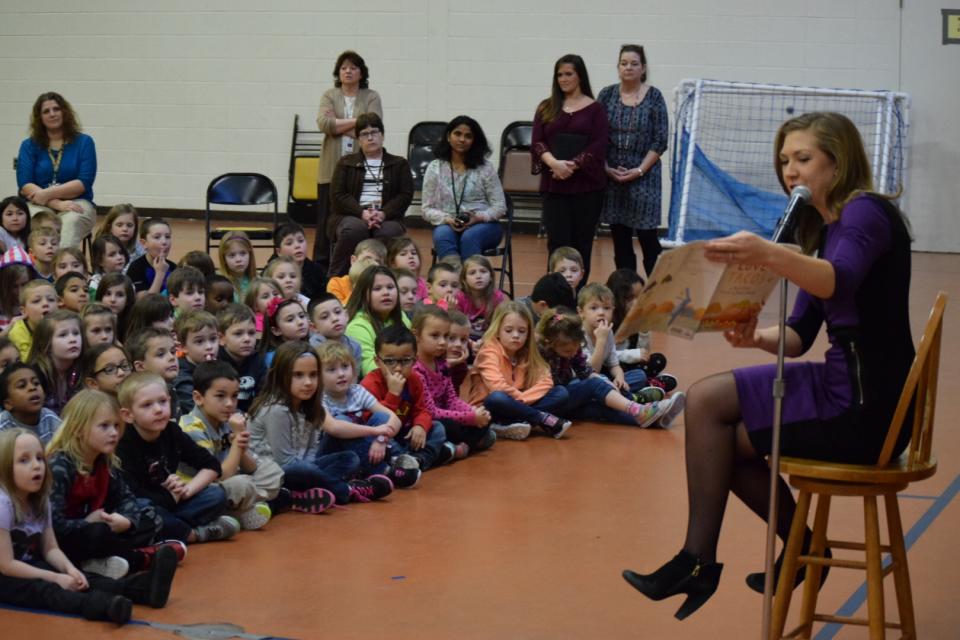 The month of February got off to quite a start for Bobcats … On Wednesday, Feb. 1, Principal Bob Thompson learned that the school had won WSBT-TV's "I Love to Read" Challenge.
Bittersweet beat out Beiger Elementary, Mishawaka Catholic, Hums and Liberty Elementary in the online nightly vote Tuesday, Jan. 31st.
As a reward, students got a special treat when 11 o'clock anchor  Suzanne Spencer stopped by to read "Dragons Love Tacos" by  Adam Rubin to the students.