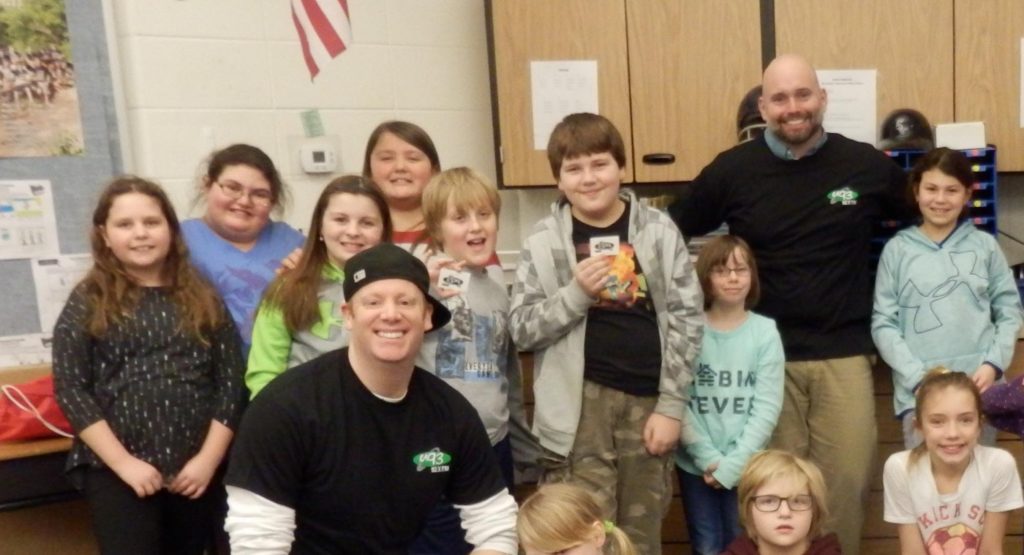 Teacher Honor Roll
Posted on February 2, 2017



Fourth grade teacher Mr. Matt Bodnar got a drop-in surprise visitor on Tuesday, Jan. 31. A representative from local radio station U93 dropped by the school to let Mr. Bodnar know he had been chosen as "Teacher of the Week."
U93 staff gave Mr. Bodnar a t-shirt and even brought some fan gear for Mr. Bodnar's students.
Last Modified April 5, 2019