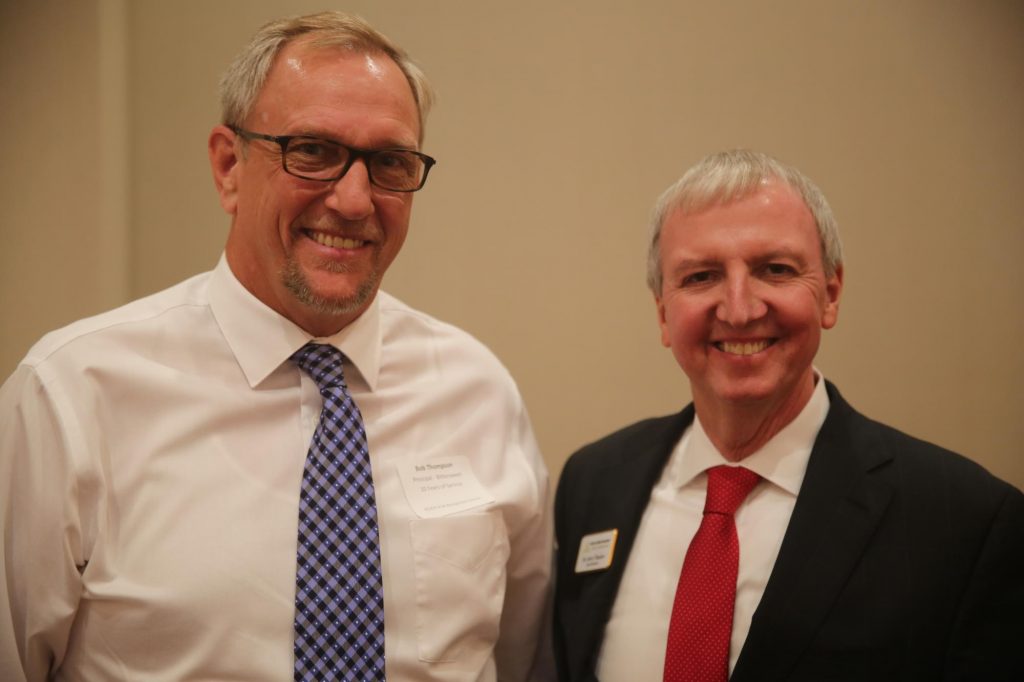 Principal Thompson honored at P-H-M Employee Recognition Dinner
Posted on May 18, 2018



The annual P-H-M Employee & Retiree Recognition Dinner was held Tuesday, May 15. Service Awards were given to employees who have dedicated 10, 15, 20, 25, 30, 35, 40 and 50 years of service to Penn-Harris-Madison. Principal Bob Thompson was honored for his 10 years of service.

Other Bittersweet employees recognized for their years of service with P-H-M:
Suzanne Trowbridge, 25 years of service
Karyn Delio, 20 years of service
Amy Richardson, 20 years of service
Tami Copenhaver, 10 years of service
Scott Nate, 10 years of service
Monica Weber, 10 years of service
Click here for a full list of this year's Service Award employees.
This year 47 faithful and dedicated P-H-M teachers and staff members also retired, including a few from Bittersweet. Those that attended the dinner were recognized by Superintendent Dr. Jerry Thacker and School Board President Chris Riley.
These are the names that retired from Bittersweet:
Kathie Osborne, Educational Assistant, 2 years
Kimberly

Breske, Teacher

, 31 years
Click here to view the full photo gallery of Service Award Winners and Retirees.
We thank all our employees for their years of faithful service to P-H-M students and families!
Last Modified April 5, 2019