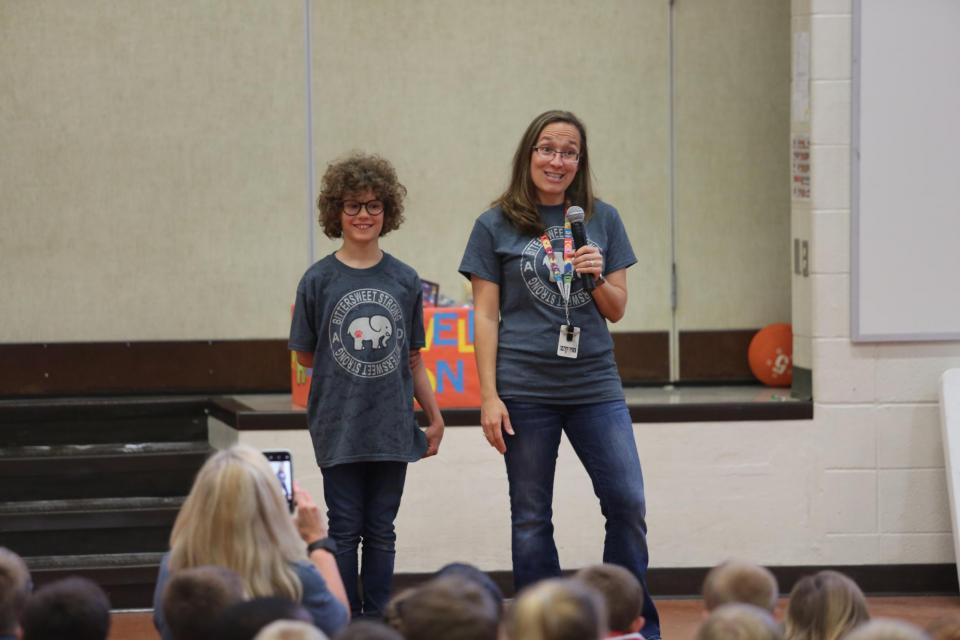 Bittersweet Strong for Alex Deranek
Posted on July 5, 2019



The Bobcat family came together for one of its own at the close of this school year.

Fifth grader Alex Deranek was diagnosed with Stage 4 Chronic Kidney Disease, Cystic Dysplasia, Grade 3 Hydronephrosis, Hyperphosphatemia, Metabolic Acidosis, Polyuria & Secondary Hyperparathyroidism in March of 2018. With his small kidneys barely functioning at around 20%, Alex is scheduled to undergo a kidney transplant over the summer at Riley Children's Hospital (Indianapolis). Alex's father is expected to donate one of his kidneys for the transplant. The surgery will have the Deranek family (Mom, Dad, Alex and younger brother) effectively living in Indianapolis for the summer.

To help the family offset their expenses; Alex's fifth grade teacher Mrs. Michelle Leniski organized a school fundraiser selling T-shirts in Alex's honor. The "Bittersweet Strong" shirts were designed by a group of teachers. Elephants are Alex's favorite animal, AD are Alex's initials, and the Bobcat paw—of course represents the Bittersweet Family—is in the location of where an elephant kidney would be.
Today (Wed., June 5) on the last day of school, the Deranek family came in for a schoolwide assembly so that the Bittersweet community could send them off with well wishes, love and support (many students, teachers and staff were wearing their "Bittersweet Strong" T-shirts). P-H-M Superintendent Dr. Jerry Thacker even stopped by to lend his support to Alex and his family.
Mrs. Leniski also gave Alex a "Sunshine Box" full of "Get Well Soon" gifts that staff donated. The box was filled with things that the Deranek family could do and use while recovering at Riley.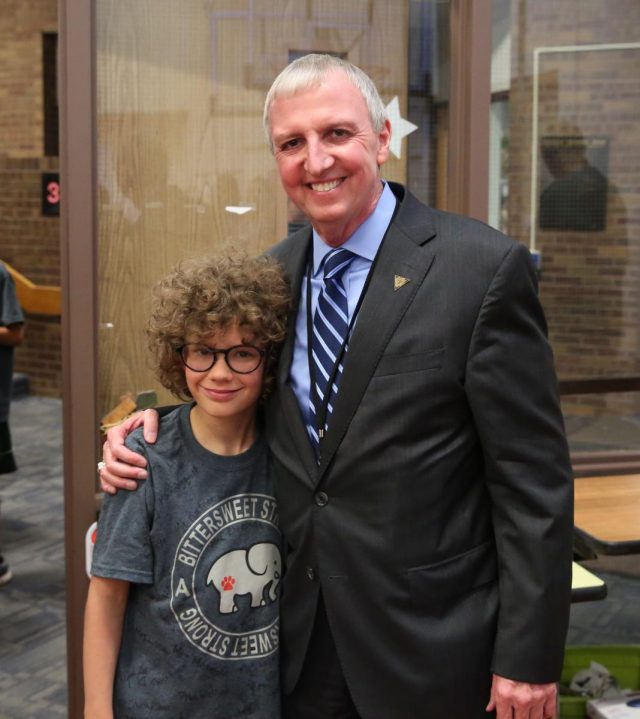 Today was a shining example of how we as a school community can pull together to support one another!
Last Modified January 17, 2020