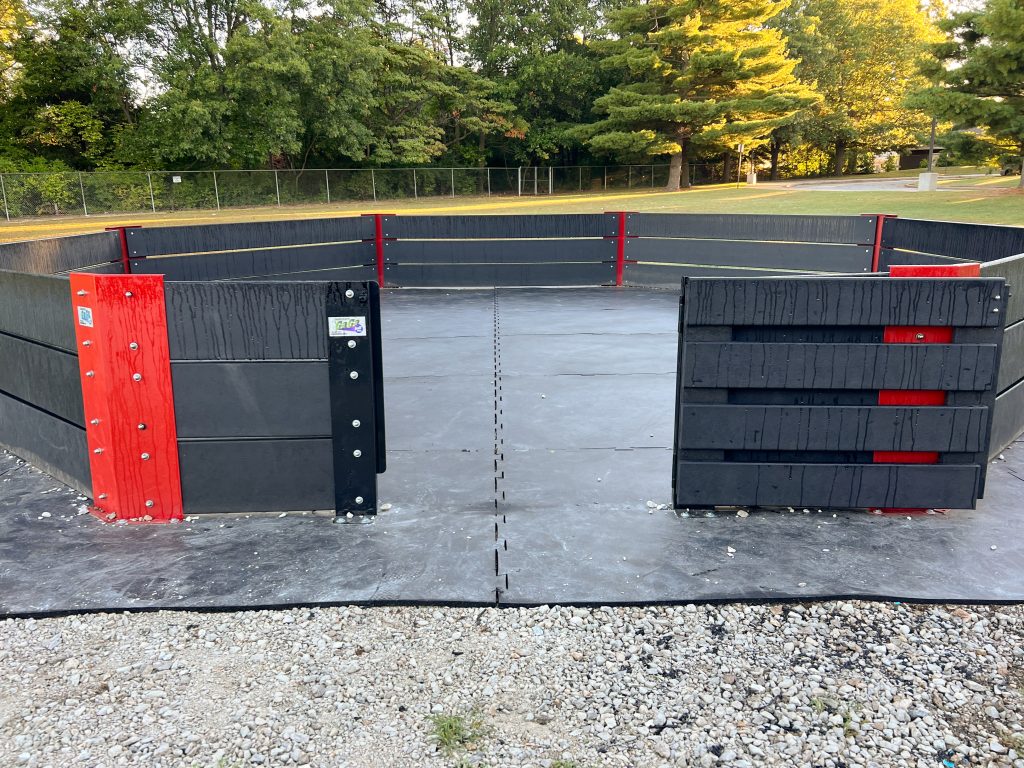 Gaga Ball Fun for Everyone!
Posted on September 23, 2022



There has been a major renovation to the Gaga Ball pit on our playground this week that makes it accessible to all of our friends.

"Gaga is a fast paced, high energy sport played in an octagonal pit. The more players the better! Dubbed a kinder gentler version of dodge ball, the game is played with a soft foam ball, and combines the skills of dodging, striking, running, and jumping, while trying to hit opponents with a ball below the knees. Players need to keep moving to avoid getting hit by the ball. Fun and easy, everyone gets a serious workout." – Description courtesy of the Gaga Center

In early September, a fourth grade student named Jordy, who has some mobility challenges asked his teacher, Nikki Kornrumph, if she could lift him up and put him in the Gaga Ball pit.

For safety reasons that could not be done, but that conversation sparked an idea: what if there was a gate that would allow everyone to access the Gaga Ball pit?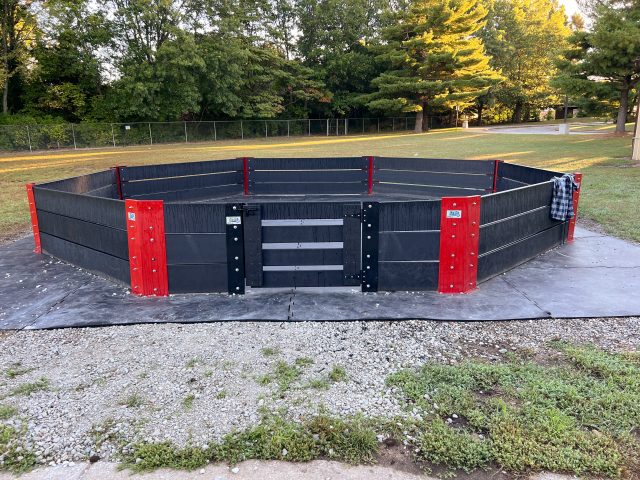 Fourth grade teacher Mrs. Kornrumph made it her mission to research and find out how we would be able to install a door on the Gaga Ball pit in order for all students to be able to play.
Mrs. Kornrumph found a gate that could be installed and contacted the Bittersweet PTO to see if they would be willing to help with funding and they were happy to do so!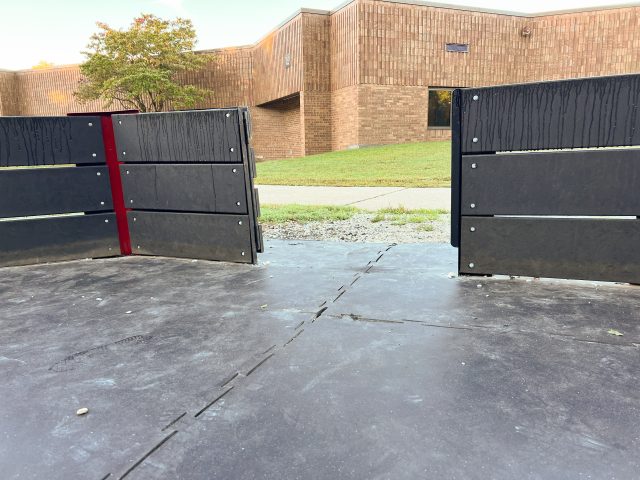 Not only did the PTO pay for the gate to be installed but they also oversaw the installation process. Mr. Nate worked closely with the P-H-M maintenance staff to cut a hole in the existing Gaga Ball Pit and to securely install the gate.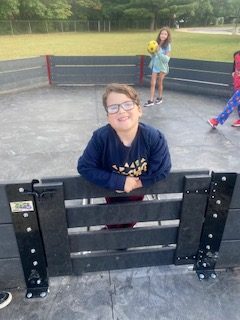 Jordy had been waiting so patiently, asking everyday if it was installed yet. Thursday, September 22, 2022 was the day! When he went out for recess, they were just finishing the installation of the door.
Our Office Aid Cortenay Rowe was on hand when Jordy was FINALLY able to play with his friends. Take a look at the video, he was over the moon!
Last Modified September 26, 2022