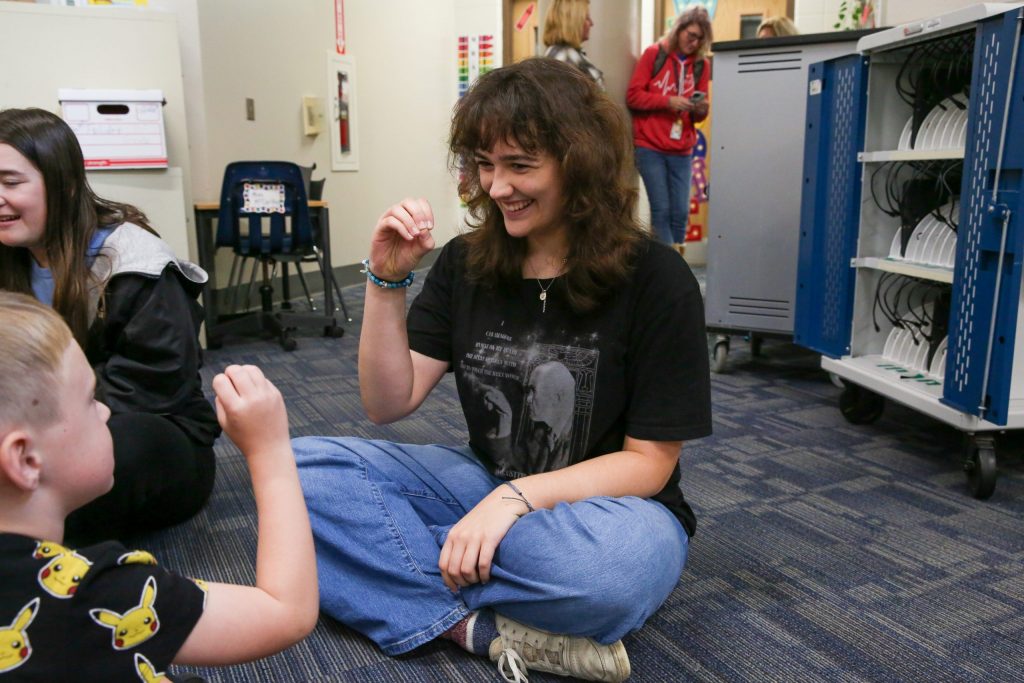 Penn ASL Students Inspire Bittersweet First Graders with Sign Language
Posted on October 16, 2023



American Sign Language (ASL) students from Penn High School embarked on a special mission to Bittersweet Elementary School today. Their goal? To spread the magic of sign language and raise awareness within the community for the hearing impaired.

Bittersweet students learned the alphabet as well as basic words including colors.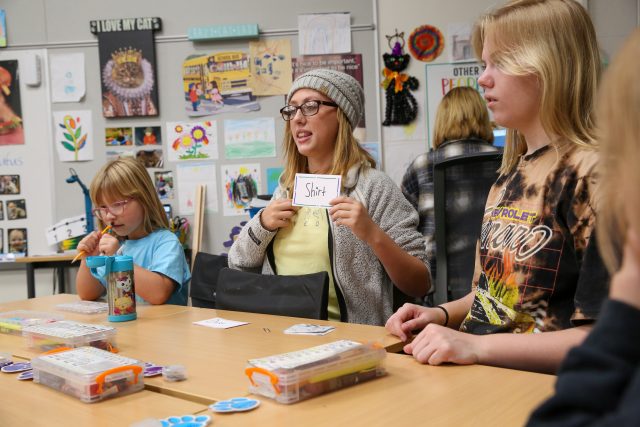 The visit was not just about learning sign language; it was also about fostering understanding and empathy for the hearing-impaired members of their community. Community outreach is part of the ASL 3 curriculum.
But the story doesn't end there. On September 15th, 2023, well over 100 students from both Penn High School and Elkhart High School came together in a powerful display of unity. Using the beauty of sign language, the signed the National Anthem at the Elkhart vs Penn football game.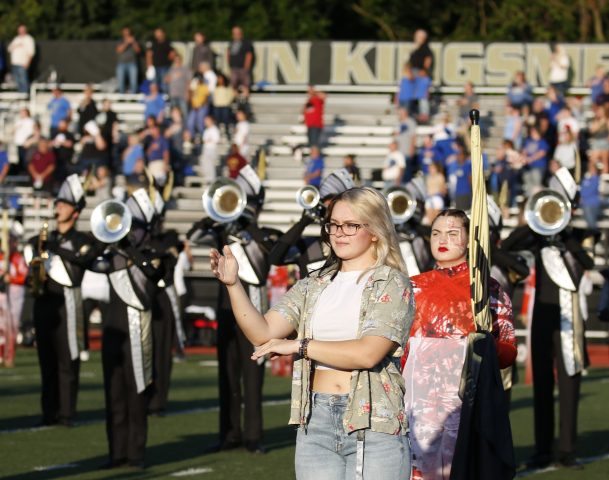 The community outreach of Penn's ASL program showcases the power of education, empathy, and unity in fostering a more inclusive and compassionate community.
Last Modified October 23, 2023