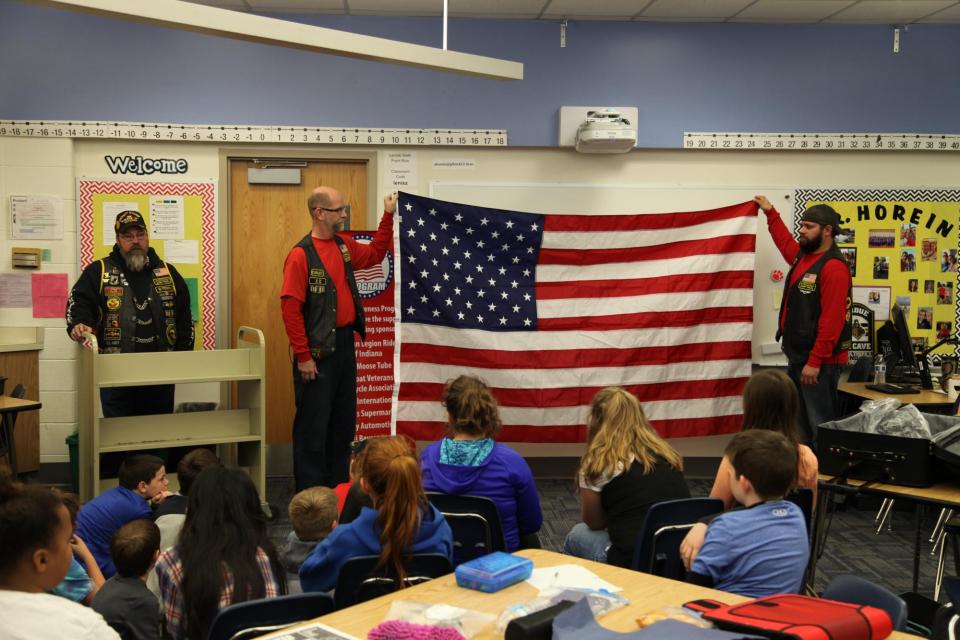 Members of the local VFW came to Bittersweet 5th grade classrooms as part of the Flag Awareness Program.
Students and staff learned about the history of the American flag and why it is important to respect it. The local veterans also talked about how to properly take care of the flag and demonstrated the proper way to fold a flag.
At the end of the lessons, the VFW presented our school with a new flag. Students participated in a small ceremony as the old flag was retired and the new one was raised. 
Thanks to our veterans for your service!