Community Connections Fair set for Saturday, March 26
Picture above taken at the 2018 Community Connections Fair
Community Connections Fair
Saturday, March 26, 2022
10:00 a.m. – 1:00 p.m.
Schmucker Middle School
56405 Bittersweet Rd., Mishawaka
The Penn-Harris-Madison School Corporation's ENL Services' is sponsoring the District's FREE Community Connections Fair!
Come check out what the Mishawaka, South Bend, and Elkhart communities have to offer to your families!
P-H-M is inviting area businesses who want to participate in the Community Connections Fair to sign up. Click here to request a table at the event.
The Fair will also include cultural performances from P-H-M students and families. Families wishing to sign up to perform, click here.
Flyers about the event are available in the following languages, please click to download and print:
Bilingual interpreters will be on hand at the event to assist those families who need it.
Come out and enjoy the many cultural performances and student work that will be on display representing countries from all over the world!
Please join us!
For more information, please contact:
Nicole Parker
P-H-M Elementary ENL Coordinator
(574) 259-2486, Ext. 53261
nparker@phm.k12.in.us
Young Authors' Conference, Sat. March 5
(picture above was taken March 2019)

Mark your 2022 calendars for P-H-M's Young Authors' Conference:
Saturday, March 5
8:30 – 11:00 a.m.
Schmucker Middle School
P-H-M Elementary students, grades K-5
Registration Fee: $5 per child
Online registration is at phm.revtrak.net. The deadline for registration is Friday, February 18, 2022.
The Young Authors' Conference is for P-H-M students in grades K-5. The event, sponsored by Corporations for Education, a division of the P-H-M Education Foundation, provides an opportunity for students and their parents to meet and hear from a well-known children's authors. Click here to view the photo gallery of the 2019 event.
This year students and their parents will meet and hear from well-known children's author, teacher, and speaker, Gabrielle Balkan. Mrs. Balkan is best known for non-fiction books that delight readers ages 3-12 with curious and essential facts about the United States, animal record-breakers, and ground-breaking artists. Mrs. Balkan will share her experiences as a writer and illustrator during her engaging, grade-level presentations.
Participants and parents will also enjoy an interactive, up-close animal experience from the Potawatomi Zoo staff. As part of the morning activities, students will share their own writing piece in small, adult-led group sessions with students from other P-H-M elementary schools. While students are meeting with their peers, parents will join P-H-M Teacher and writing expert, Mary Nicolini, as she explores how writing can be a method for remembering and preserving events using real-life stories, drawings, and photographs.
Elementary student attendees will also work in small adult-led breakout sessions sharing their own writing pieces with other P-H-M students.
COST: The registration fee of $5.00 per child is used for conference expenses. There is no cost for the parent. One parent only must accompany students! However, keep in mind that students and parents will separate for a portion of the day. YOUNGER siblings may not accompany adults. This experience is for your young author and parent.
REGISTRATION: Online registration will be available at phm.revtrak.net. If you don't have a P-H-M Revtrak account, you will need to create one. There is a fee for using this service. The deadline for registration will be Friday, February 18.
CONFIRMATION: Participating students will receive additional information prior to the conference through their home school at the beginning of March.
QUESTIONS: If you have any questions, please contact Lindsay Schirripa at lschirripa@phm.k12.in.us.
Penn Poms to host one-day clinic on Saturday, Jan. 29
Penn Poms will host a one-day clinic on Saturday, January 29, 2022.
The Poms clinic participants (pre-K through eighth grade) will learn a dance routine during the day on Saturday, Jan. 29, that will be performed at the Penn High School boys basketball halftime that night. The clinic cost is $35 per student.
Click here for details.
*Adobe Acrobat Reader will be required to view the pdfs on this page. If you do not have Adobe Acrobat Reader, please visit Adobe's website, at this link www.get.adobe.com/reader/, to download your free version.
COVID Testing Walk-in Clinic for P-H-M Students & Staff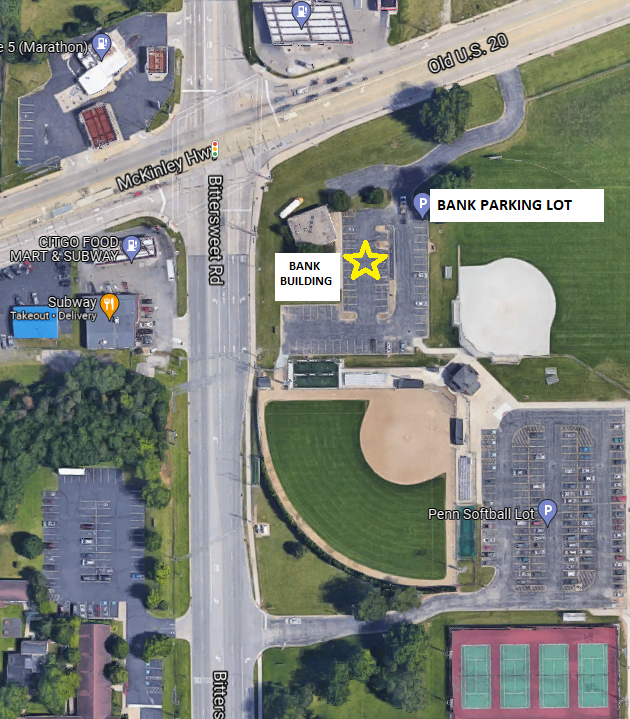 COVID Testing Walk-in Clinic
If a student, teacher, or staff member is symptomatic or quarantined due to exposure, they may receive a free BinaxNOW rapid antigen test for the COVID-19 virus. This program uses Abbott Laboratories BinaxNOW tests provided by the federal government.
The IDOH has recently revised the school site testing criteria due to the limited supply to only test the following groups:
Symptomatic students Pre-K through grade 12
Symptomatic teachers and staff members age 50 and above.
Where can they be tested:
The walk-up clinic will take place at the P-H-M Bank Locker Room Building located on the corner of Bittersweet and McKinley Hwy (US20) near Penn High School. Entry is off McKinley Hwy.
No appointment is necessary.
The clinic will be open when school is in session on

Mondays, Wednesdays, and Fridays

from 7:00 – 9:00 a.m. AS LONG AS TESTS ARE AVAILABLE. The Clinic may need to close early on the days it is in operation as the number of available tests per day may vary due to the national shortage.
We will only test a student accompanied by a parent/guardian.
Please bring the completed consent form to the clinic at the time of testing. Click here to download and print the consent form.
Winter Guard Open House, Tuesday, Nov. 16
The Penn Winter Guard Open House will be from 6-8 p.m. on Tuesday, Nov. 16, in the Auxiliary Gym.
The Open House is for all 4th – 12th grade P-H-M students.
Questions, contact Jen at (574) 903-9200 for more information about Winter Guard.
U.S. News Ranks Bittersweet Among Indiana's Top Public Elementary Schools
U.S. News & World Report "Best Schools" Designations has recently expanded to include elementary and middle schools. With Penn High School earning a "Best High School" designation for several years, P-H-M now has several elementary and middle schools who also have earned this distinction, including our very own Bittersweet. We've earned the distinction of being among Indiana's Top 30% of Public Elementary Schools (data is based on the 2018-2019 and 2019-2020 school years).
A total of 10 of P-H-M elementary schools earned the high ranking as a U.S. News "Best Public Elementary School." See the full ranking list below:
Two of our middle schools, Discovery and Schmucker, are also named "Best Public Middle Schools." Discovery is ranked #4 in Indiana and Schmucker is ranked #96.
Here's how U.S. News calculated the rankings:
For each state, schools were assessed on their pupils' proficiencies in mathematics and reading, as measured by state assessment tests. Half of the ranking formula was the results themselves; the other half was the results in the context of socioeconomic demographics. In other words, the top-ranked schools are high achieving ones that succeeded in educating all of their students. All data for the rankings are from third-party sources, including the U.S. Department of Education.
U.S. News has published state rankings for more than 47,000 public elementary schools and more than 23,000 public middle schools. Most schools with an elementary school ranking offer grades K-5 or K-6, while most with a middle school ranking offer grades 6-8 or 7-8. Some schools with wider grade spans were ranked in both categories.
U.S. News has published an in-depth methodology article that provides more information about the rankings and how they were calculated.
Penn Robotics October & November Workshops
Penn High School Robotics Team 135 is pleased to once again offering Next Gen Camps this Fall to inspire elementary and middle school students pursue Robotics. The dates are October 29th & 30th, as well as three dates in November: Nov. 13th, 26th, and 27th.
Click the images of the flyers below to enroll your student today.
2nd First Day of School for PreK – 3rd graders
On Monday, September 14, we welcomed back our youngest students, PreK – 3rd graders who opted to return to school. We could see the smiles under their masks, and we hope they could see ours! P-H-M video crew visited four out of 11 P-H-M's elementary schools. Along with our own school, they also visited Walt Disney Elementary School, Northpoint & Prairie Vista–to get a socially distanced look at students' 2nd First Day of School. Click to watch the video below …
On Tuesday, September 15, PHM video crew visited dropped by Moran Elementary School to see how the PreK – 3rd graders whose parents choose to stay virtual to see how they are interacting with their teachers. Click to watch the video below …
Welcome Back Information for Bittersweet Families
Click Here for the most recent Newsletter that describes what online learning will look like!
Return to School Update August 4, 2020
The communication below was emailed to staff and parents today:
August 4, 2020
Dear P-H-M Families:
Thank you for your suggestions, concerns, and support offered after my July 30, 2020 communication regarding all students starting school in virtual learning. As you may remember, the St. Joseph County Department of Health medical professionals recommend a virtual start for all county school districts. Your correspondence and communication led to an amended recommendation. Please accept my deepest gratitude for your commitment to the students of the Penn-Harris-Madison School Corporation.
Last night, the Penn-Harris-Madison Board of School Trustees held a special meeting to discuss and vote on students returning in the fall. The Board approved a plan to begin the school year virtually for the first four weeks of the 2020-2021 school year. P-H-M students will attend school virtually from August 19-September 11. (Please click here to view a recording of the August 3, 2020 meeting and click here for the Virtual Learning Presentation.)
While we want our students to return to in-person instruction as soon as possible, safety is our highest priority for our students, faculty, and staff. We will assess the data daily and the metrics that are provided by the St. Joseph County Department of Health will guide a safe return to in-person learning. We will notify parents no less than 10 business days prior to advancing from virtual learning to in-person learning. Students who have selected the option of virtual learning only will continue in the virtual learning format.
Additional information regarding the virtual learning process, pickup of student materials, schedules, and other pertinent information will be shared by principals soon. Questions regarding the start of the year can be directed to your building principal or by emailing returntolearn@phm.k12.in.us
Thank you for your continued support and partnership!
Stay healthy and safe,
Dr. Jerry Thacker
Superintendent of Schools